Andrei Linu, a consultant with many years of experience in accessing European funds, thought of developing his own entrepreneurial project and thus an electronic and portable medical file was created, which is managed through the company Guardian Angel.NET, a social enterprise established in 2020.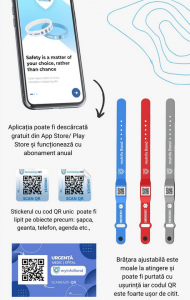 What is myInfo Band®?
Portable online medical wallet in the form of an "annual subscription" type service that allows uploading, using and accessing personal and medical data, necessary in emergency situations, at the doctor, hospital, etc., which are uploaded by the customers of the service/owners of the bracelets, possibly completed and corrected by family doctors or other organizations.
The service is addressed to people of any age, providing all the necessary details for help interventions in case of emergency situations or unforeseen events, as well as for visits to doctors, polyclinics or hospitals. Thus, the SMURD/Ambulance intervention time is considerably reduced, as is the risk of error due to the lack of critical medical information.
The personal profile with medical data and documents can be accessed online through the myInfoBand mobile application (iOS/AppStore and Android/Google Play), the web-based application www.myInfoBand.ro or through a simple silicone bracelet engraved with a unique QR and /or a plastic card and/or stickers printed with unique QR, without any electronic element, whose scanning with any smartphone quickly generates on it, on the web page, all identification, contact information and medical history.
Their mission is to use state-of-the-art equipment to connect customers, thus being able to compare results and send alerts or notifications with the purpose of motivation and information, thus improving the mood of vulnerable lonely people.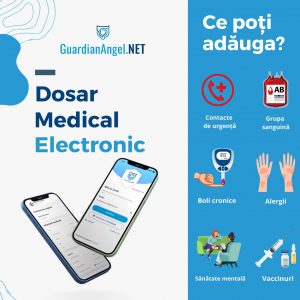 Outlines
Priority given to the individual and social objectives over profit growth
Solidarity and collective responsibility
Convergence between the interests of associated members and the general interest and/or the interests of a community
Democratic control of the members, exercised over the activities carried out
Guardian Angel contact details