Ancuța Vameșu, President
Ancuța has been active in the non-governmental sector in Romania since the 1990s, when she initiated and designed a series of civil society development programs. Since then, as a trainer, consultant or evaluator for NGOs, social enterprises, public authorities, financiers, she has designed and supervised support programs for NGOs, CARs, cooperatives, local economic development and social economy programs in Romania and some of the neighboring countries. She gained professional experience working in organizations such as the Delegation of the European Commission in Romania, the Civil Society Development Foundation – CSDF, the Partners Foundation for Local Development, as a member of the Expert Group on Social Economy of the European Commission 2012-2014 and of the CIRIEC International Commission. Ancuta founded in 1996 and was the first director of CSDF, initiated the Institute of Social Economy within CSDF in 2010 and in 2013 the Solidarity Lab Association. Ancuța designed and carried out local development programs, including through the social economy in Oltenia (Horezu, Vâlcea; Novaci, Gorj) and in several communes in the Danube meadow in Călărași County, also having interventions in many other communes in the south of the country. Ancuța is an engineer, has a Master's degree in Public Administration and postgraduate studies in social economy from the European Research Institute on Cooperatives and Social Enterprises EURICSE and in the field of public policy evaluation at the University of Galway.
Daniela Alice Stavride, Vice President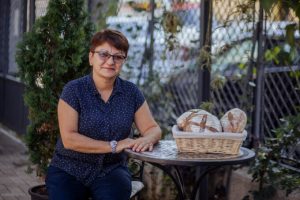 Alice is the Social Businesses Director at CONCORDIA Humanitarian Organization. Aged 57, from Bucharest, Alice has 17 years of experience in social projects and 6 years in social economy and support services for hiring people from vulnerable groups. Alice is a graduate of the Faculty of Construction Machinery and Equipment within the Bucharest Construction Institute, class of 1994.
Petru Vasile Gafiuc, Secretary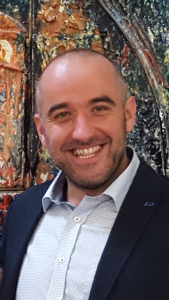 Vasi is the president of the Bucovina Institute Association. Since 2021 he is the Secretary General of the European Social Firms Europe CEFEC network, aged 42, from Suceava, with over 15 years of experience in the management of training programs, social economy and support services for the employment of people from vulnerable groups, founding member of social inclusion networks through work in Romania, Ukraine and the Republic of Moldova. Since 2007 he is an active member on board the European social economy network SFE CEFEC and since 2015 administrator of grants for start-up social economy enterprises. Since 2005 he has been actively involved in the process of deinstitutionalization of people with socio-psychiatric disabilities in Southeast Europe, promoting the concepts of Club House, occupational therapy, on-the-job learning, apprenticeships and internships, social cooperatives, by writing and implementing projects funded by European programs. Vasi Gafiuc is a graduate of the Faculty of Law and Master in the Management of Adult Education Institutions within the Faculty of Education Sciences, Al. I. Cuza Iași, promotion 2006.